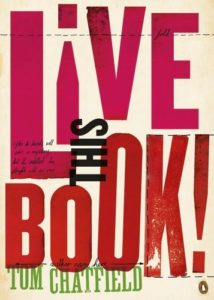 Live This Book! (Penguin, 2015)
Do you want to spend more quality time with the people, ideas and passions that matter most in your life? In an age of weightless, disposable digital products, here's a book to help you live more fully: that invites you to explore your beliefs, ambitions, friendships, memories and flights of imagination.
A mixture of inspiration and reflection, it's unlike anything else you've seen before: a beautifully crafted object blending text and design into something for you to make truly your own. Downloading a million digital books won't make you happy – but carrying this one with you might.